Fabrication
Materials
Our Craftsmen are skilled in working with many different types of materials. We offer products in mild steel, high strength alloy, abrasion resistant steel, aluminum (all series), stainless steel (304/310/316/321/347/etc.), inconel, monel, titanium, tantalum, zirconium, cooper nickel, copper, and brass, to name a few.
The following is a sampling of our capabilities.
Quality Fabrication
Vessels, tanks, ASME Code Vessel U and R, cylinders, structural steel platforms, ladders, handrails, walkways, cages, racks, knee braces, freight hardware, certified lifting and rigging hardware, hose and cable reels, cone strainers, Y-strainers, T-strainers, filters, vibratory scxreens, upstream/midstream/downstream and deepwater oil field products, precission rolling...
Piping
Pipe spools, couplings, supports, saddles, reinforcing pads, shims, cradles, shoes, hangers, slides, manifolds, nozzles, hot tap teee and couplings, pipe jacks, pig launchers, jacketed pipe, CNC pipe bending, pipe threading, and production sawing...
Sheet Metal
Cabinets, furniture, racks, specialty fixtures, conveyors, centrifuges, hoppers, machine guards, coupling guards, instrumentation hardware, HVAC hardware, transitions and chutes...
Welding
GTAW, SMAW, GMAW, to AWS/ASME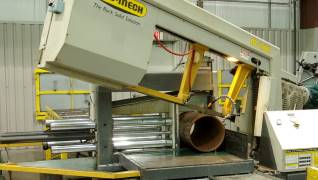 Cutting
Forming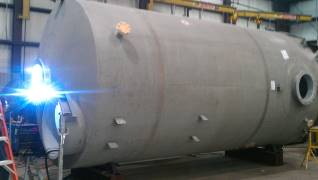 Welding